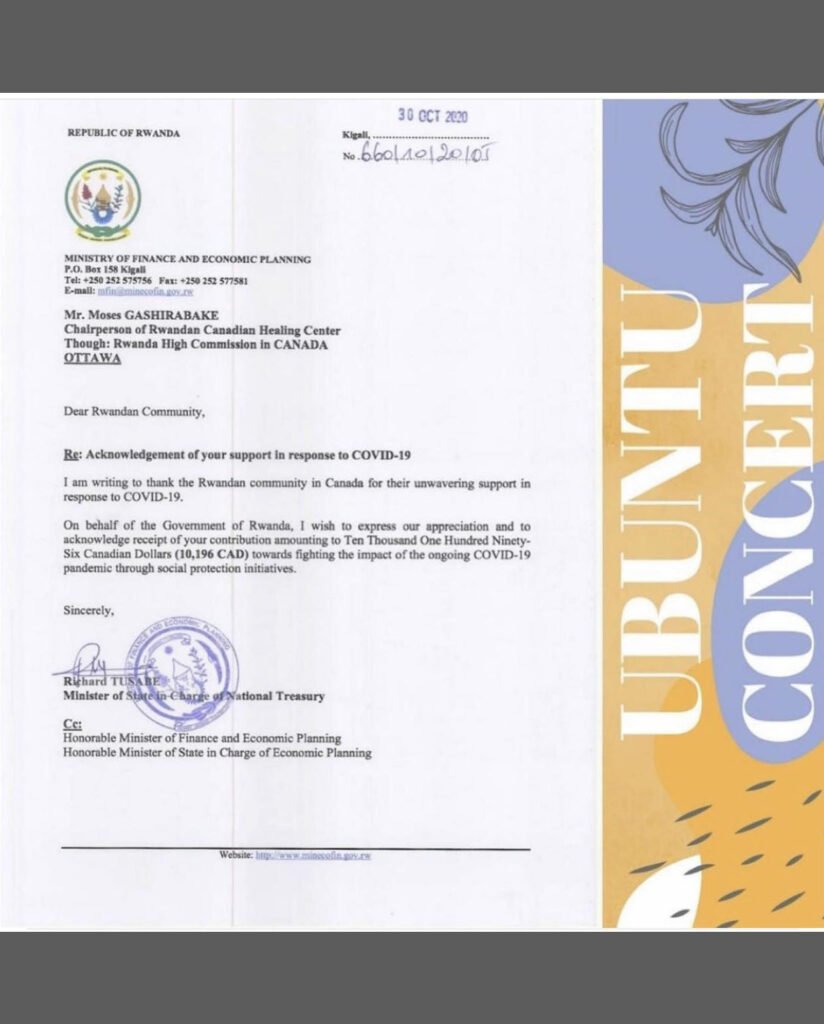 We come together as Rwandan youth living in the Diaspora that we had at heart of our fellow Rwandans, that even though we might not be able to control the pandemic apart from playing our part to be safe, we can also help ease the unnecessary suffrage.
It is with this heart that we created the UBUNTU CONCERT brought to you by United for Humanity, iRCHC Center, collaboration with CARY Toronto, and Musicians, Speakers and Poets from all over the world
Non-profit organization United for Humanity took it to the street in Kensington Market with an open mic event that brought artists, poets, philanthropists, activists, and trailblazers together to raise awareness and funds for 3 charities. This is Lebanon 961 for migrant workers who have been denied rights. March 4 Black Lives which founder of United for Humanity has been active in supporting. And for Mary's Meals a global movement which provides a daily meal in a place of education for children living in some of the world's poorest communities. Mary's Meals provides meals to over 1.6 million children in 19 countries around the world with a global average cost to feed a child a daily meal for one year is just $26.40 There were performers who donated their artistry from morning to night with the main theme UNITING to make the world a better place. For more information or to donate please visit www.united-for-humanity.net www.marysmeals.ca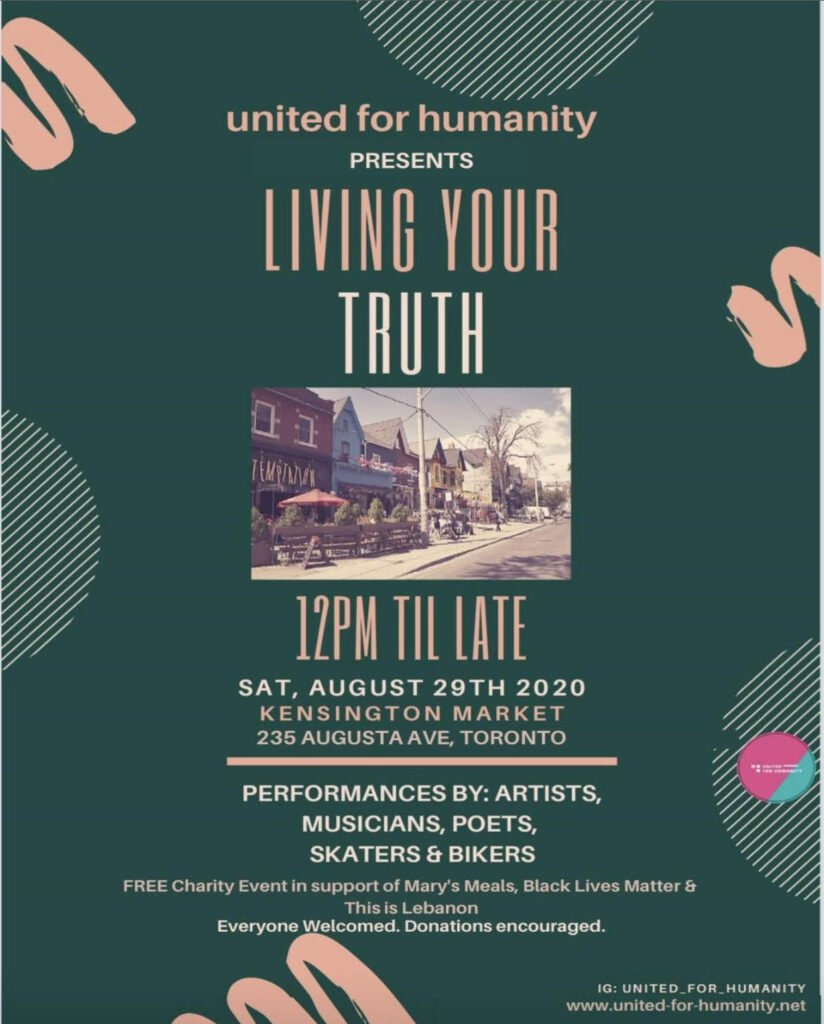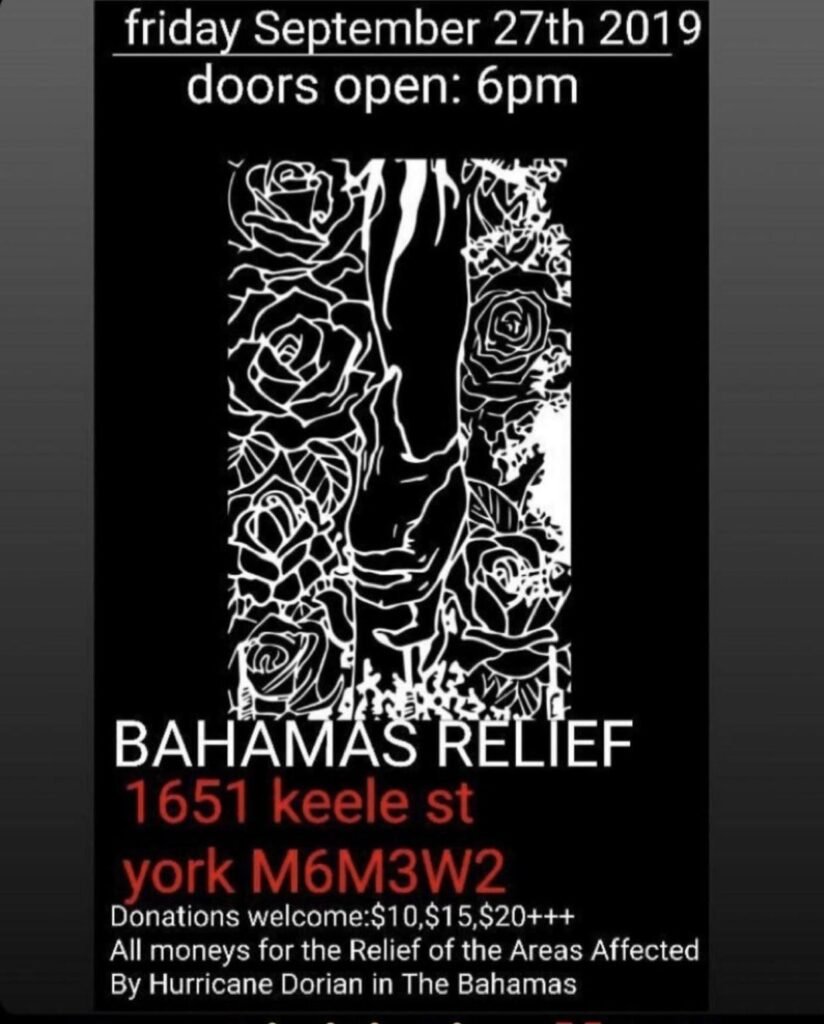 Rita Ngarambe, Miss Emancipation 2019, hosted a fundraiser for Bahamas hurricane relief on September 27. Held at Unison Health & Community Services, through United for Humanity featured an evening of entertainment, music, and poetry with refreshments. After the terrible destruction of Hurricane Dorian, Rita wanted to do something to help. Rita has a personal connection to the Bahamas – a group of her friends have been going back and forth to help with hurricane relief. Donations were accepted, and funds were also raised from t-shirt sales. It was a great way to bring the community together to make a difference in the world! Find this event at http://snapd.at/pewcwt7 and in our November edition!